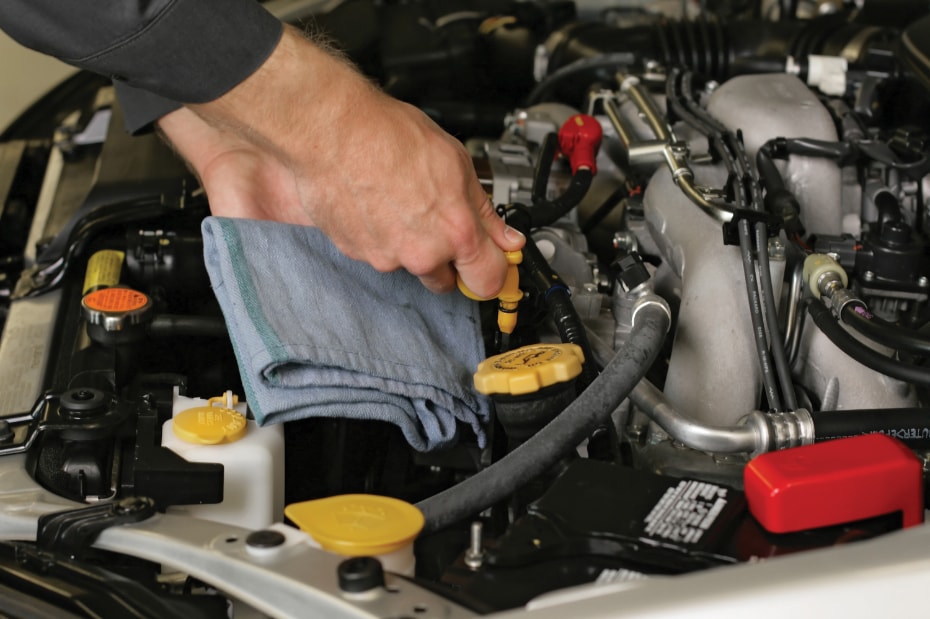 Here at Royal Subaru, we know better than anyone how dependable and long-lasting our Subaru vehicles are, but even the longest-lasting vehicles earn their longevity thanks to their engine oil. It's important to get your Subaru's oil changed. Having good oil of the right grade is essential to the health of your vehicle, as well as improving fuel economy.
But with winter on its way, an oil change is even more important. Not all motor oil is created equal. It's available in different grades of thickness, and the winter months demand a thinner engine oil than that used in Summer. So, to keep your Subaru running and the adventures continuing, it's time to get your Subaru's oil changed.
Here are the top 5 reasons to get your oil changed:
Maintains Optimal Gas Mileage: The better your engine is the better your fuel economy.
Maintains Proper Engine Lubrication: A routine oil change with the right grade and amount of oil will keep your Subaru's engine lubricated so it can run as smooth as possible.
Keeps Engine Cool: The reduced friction from the proper oil lubrication intern creates far less heat.
Prevents Wear and Gunk Buildup: Routine Oil Changes keep the engine clean with means less dirt and gunk buildup, and wear on your engine.
Maintains Optimal Engine Function in All Weather: While Summer requires a thicker grade of oil, winter demands a thinner grade.
Want to learn more about Subaru motor oil? Visit our Subaru Oil and Fluids page.
Schedule Your Oil Change at Our Dealership Today
Now, you can go to any mechanic and get an oil change--or even do it yourself if you're up for it--but why not just bring your Subaru to our service center? Our team is staffed with trained Subaru technicians who know your vehicle like the back of their hands, ready to use the right amount of the right grade of oil. So, schedule your service appointment today! We proudly serve the Subarus of Bloomington, as well as the Subarus of Indianapolis, Columbus, Greenwood, and Martinsville. For more information on our service center, please feel free to contact us directly either by email or over the phone for more information.