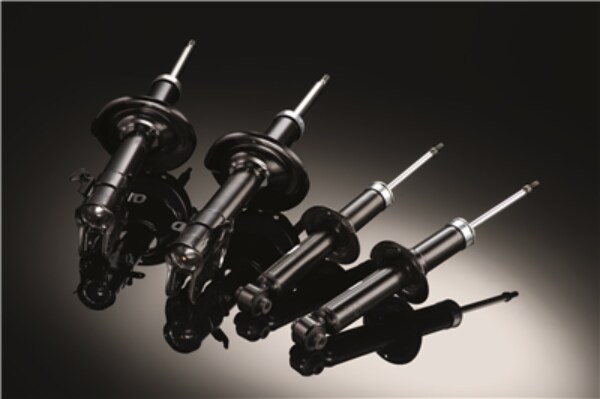 If You Like a Smooth Ride, Make Sure You Have your Struts and Shocks Checked
Shocks and struts are some of the most influential components in a vehicle when determining how comfortable your ride will be. Their job is to absorb the impact that bumps in the road feel to those inside the vehicle. At Royal Subaru in Bloomington, IN, we want to make sure you can have the most comfortable ride possible, letting you smile during every mile that you drive.
When your shocks and struts are in a good and healthy condition, you will feel comfortable during sharp turns, taking curves at high speeds, and if you have to slam on your brakes. Ignoring issues with these parts could be bad for your vehicle because of the impact they have on the rest of your vehicle, if they are not taken care of your vehicle is more likely to bottom out, and other components could suffer if the shocks and struts aren't doing what they are supposed to.
Our team will make sure that your shocks and struts are in the best condition possible when you come in for a multi-point inspection. We use genuine Subaru parts to ensure the highest level of reliability and to guarantee a perfect fit into your vehicle. If you choose an off-brand part, you can't be completely sure that it will perform how Subaru wants it to. We have many customers from Indianapolis, Columbus, Greenwood, and Martinsville that come to us because they trust the work that we do, and we want to show you why that is.
Click here to shop for Shocks & Struts for your Subaru!