If you're interested in getting behind the wheel of a new car at a great price, then you're in luck. At our Bloomington dealership near Indianapolis, we offer the Subaru Trade Up Advantage Program, which allows you to trade your used Subaru in for a new one at a great price.
With this program, you can get above market value for your used car, and then potentially get similar or even lower monthly payments on a brand new Subaru. We'll buy your car from you at a great rate that you can put towards your new vehicle. We offer excellent financing rates, allowing you to keep your monthly payments low while enjoying the benefits of driving a new car throughout the Greenwood, IN area and beyond.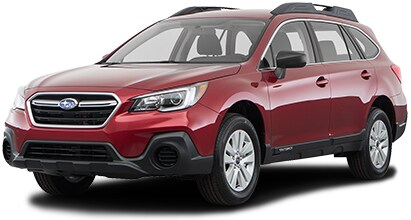 ​
We have a variety of great Subaru vehicles that you can trade up for at our dealership serving the Columbus, IN area. We have cars like the Impreza, SUVs like the Forester, crossovers like the Crosstrek and many more. We will gladly help you find the one that's right for you.
If you're interested in trading up for a great new Subaru, be sure to stop by our Bloomington, IN dealership serving the Martinsville, IN area. We will gladly answer your questions and then help you through the trade up process, so you can head home in an awesome new Subaru. Feel free to contact us with any questions you might have.